Bud Light has been making some pretty interesting things lately, including some retro summer drinks. But their latest invention, the Boozy Seltzer Frozen Icicles, is my favorite idea ever!
Bud Light Retro Summer Products
Bud Light just wants us all to have some fun this summer. It's been a crazy year or so. Here is what they shared:
"We know this summer is going to be a special one for us all, so to celebrate we're bringing something special to the market for our loyal fans while also attracting news ones. Our new limited-edition Bud Light Seltzer Retro Summer pack and Icicles are inspired by delicious and iconic flavors which are synonymous with the season and eye-catching packaging that is reminiscent of past summers."
Flavors
Their Retro Summer collection, from their drinks to the icicles come in three different flavors:
Cherry Limeade: Sweet and tart with a cheery and fruit punch taste and a zesty lime finish.
Blue Raspberry: Tart raspberry paired with a taste similar to a sweet blue snow cone.
Summer Ice: Lemon, cherry, and blueberry combined to create a delicious summer treat.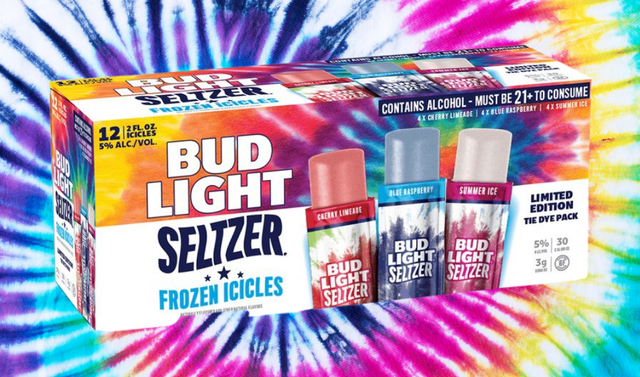 Retro Summer Icicles
These Bud Light icicles will only be here for a short amount of time as they are a limited edition.
You should expect to see them in stores around July 14, 2021.
Each box has 12 icicles in them, which means you might want a few boxes!
At only 100 calories per icicle, these contain less than 1 gram of sugar with a 5% ABV to make the perfect delicious summer snack!
Who is going to grab both products from Bud Light's summer collection? I know I want to!