Bouquets are always the perfect little gift to give someone when you want them to feel special. Now you can give Disney inspired bouquets to your loved ones! They are so adorable and will be sure to make their day even more special and feel loved.
These Disney bouquets come from an Etsy shop called CartoonBouquets. They create different themed bouquets filled with flowers and stuffed animals.
For instance, they have a stitch themed bouquet that has flowers and mini Stitch stuffed animals inside and it is just super adorable. The roses are made out of soap, so the bouquet will last forever!
This bouquet comes with 9 roses and 6 Stitch bears along with a gift box. You can order in a variety of colors including, red, blue, pink, and purple. Each bouquet comes with a custom design as well.
"Roses are made of a kind of soap that will make them never fade. This is the most lasting crafts and the most considerate and romantic gift."
The shop also states, "Treat your loved one with cute plushies and flowers. A really meaningful gift which can be kept forever. This combination is so pretty and adorable, surely no one can resist!"
Other Disney Bouquets
You can find so many types of Disney bouquets, not just Stitch themed ones. Each bouquet is different as well. You can get a small, medium, or large bouquet.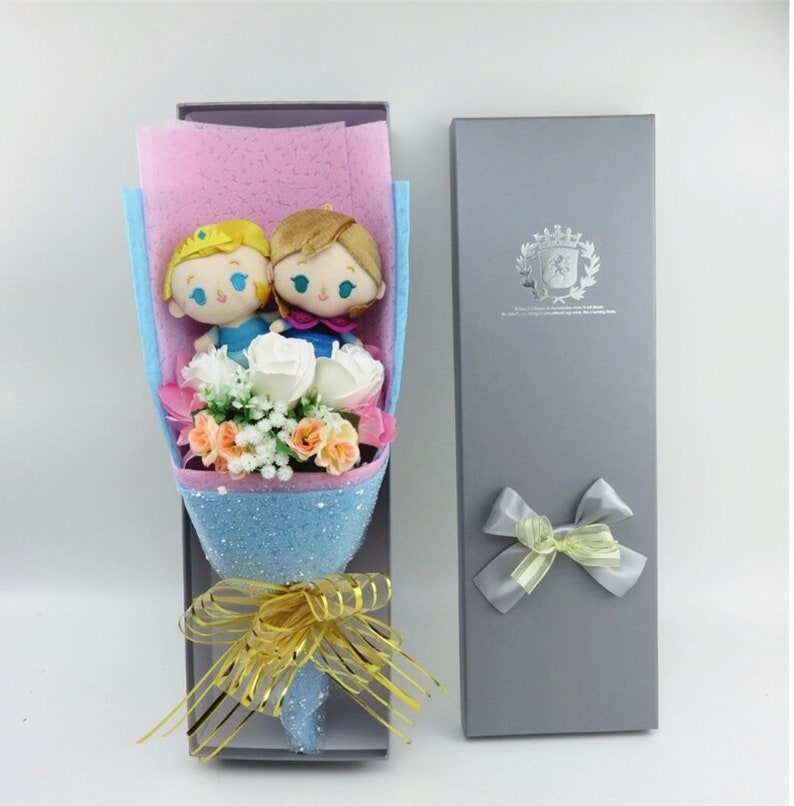 They have bouquets from Dumbo, Spongebob, Winnie the Pooh, Night Before Christmas, Minions, Princesses, and so much more.
Some of their bouquets come in a heart-shaped box along with the plush animals and roses.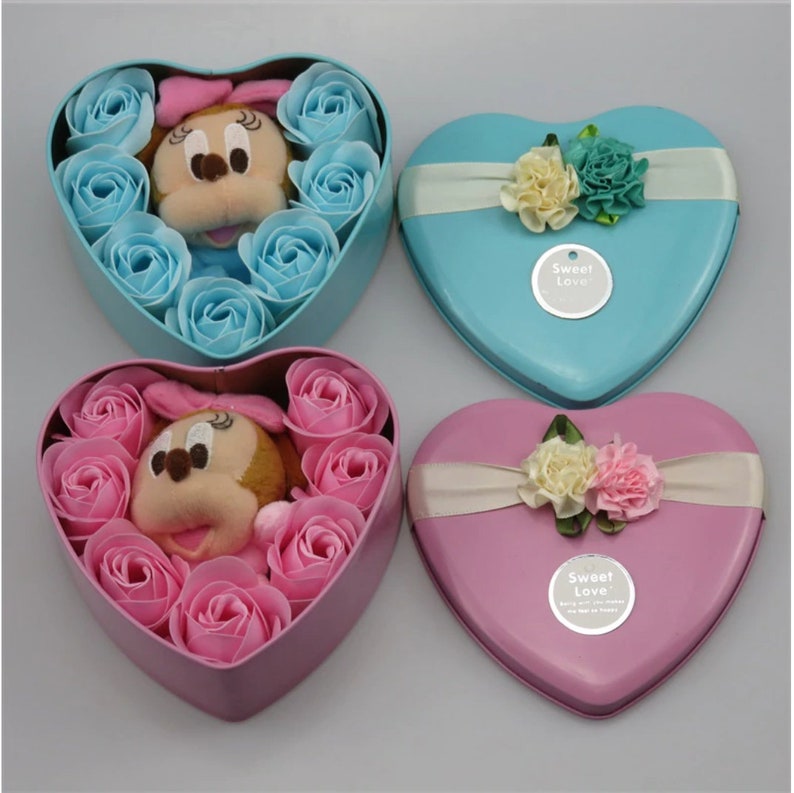 Where to Order
You can get these bouquets from CartoonBouquets. Each bouquet is different and unique. You can expect to pay anywhere from $30-100 per bouquet and you get free shipping!
Most beautiful bouquets of simply just flowers cost around the same price and will end up dying within a week. Give these bouquets that will last forever!
Next time you get a bouquet, get Disney inspired bouquets for that special one in your life. You will not regret it, and they will be sure to love these gorgeous bouquets.