We all love our M&M's, no matter what flavor. Each year it seems like they make new flavors that make your mouth water. This year, M&M's is coming out with a new sugar cookie flavor and it sounds so amazing!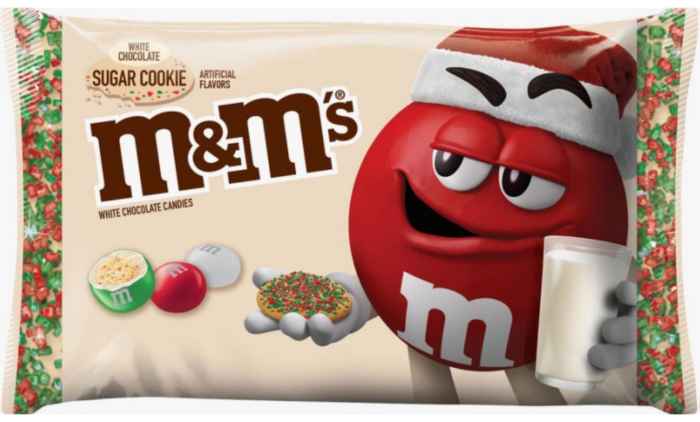 Sugar Cookie M&M's
M&M's decided to come out with a new flavor this year for Christmastime. This year, it will be a sugar cookie flavor, a white chocolate sugar cookie to be exact. Doesn't that just sound so delicious? My mouth is already watering!
Unfortunately, we will have to wait until November before this new flavor will be released. However, I know that it will definitely be worth the wait!
This new sugar cookie flavor is for M&M's exclusive holiday seasons for 2020. They chose this flavor because sugar cookies are known for always being around during Christmastime. Instead of constantly making cookies, you can enjoy their delicious taste just by opening a bag of M&M's.
Their press materials said, "With Christmas nostalgia in every bite, the seasonal must-have serves as a gooey, no-bake treat, and festive candy dish décor with red, green, and white lentils."
Win a Bag!
You can enter to win a bag of the sugar cookie flavored M&M's! On July 25, M&M's will post on their Twitter and Instagram the official rules.
Head over to their Twitter and Instagram and wait for the contest to start! Simply comment on one, or both to win a bag of these new delicious sugar cookie flavor M&M's.
While it is still summertime, it is never too early to get excited for Christmas and for the new delicious treats that are coming our way! Are you going to grab a bag, or two, or more of M&M's new sugar cookie flavor as soon as you possibly can? I know I will be!