Do you save all your plastic bags from the grocery trips? Do you have an out-of-control amount of plastic bags spread out all throughout your house? If so, then you need to get this crochet opossum for your plastic bags!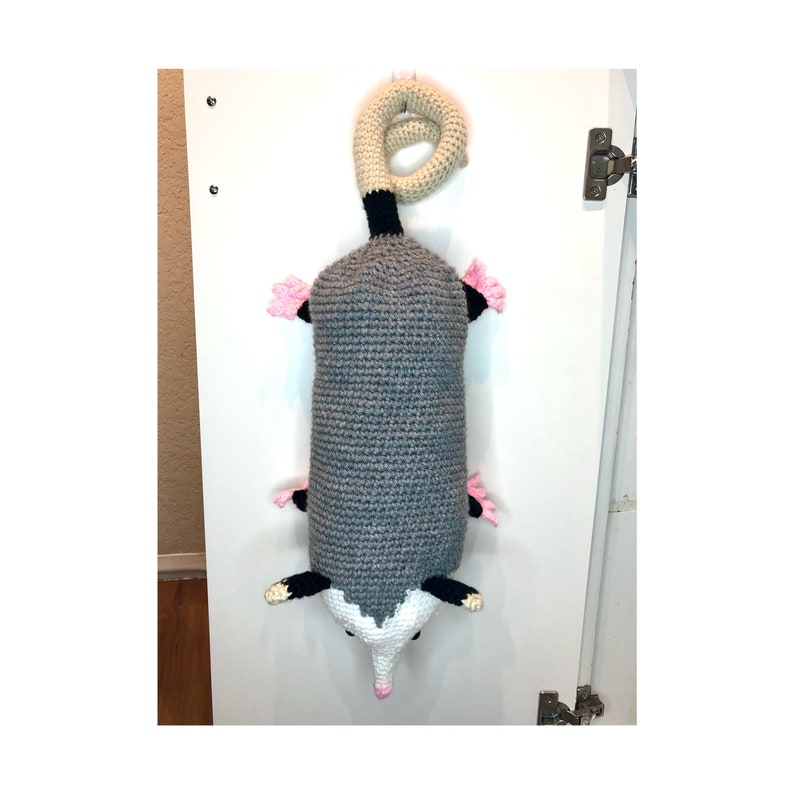 Where to Store Your Plastic Bags
Where are your plastic bags now? To be honest, mine usually end up getting thrown in the laundry room or stuffed under the kitchen sink.
Wherever you store your plastic bags, there is a better solution.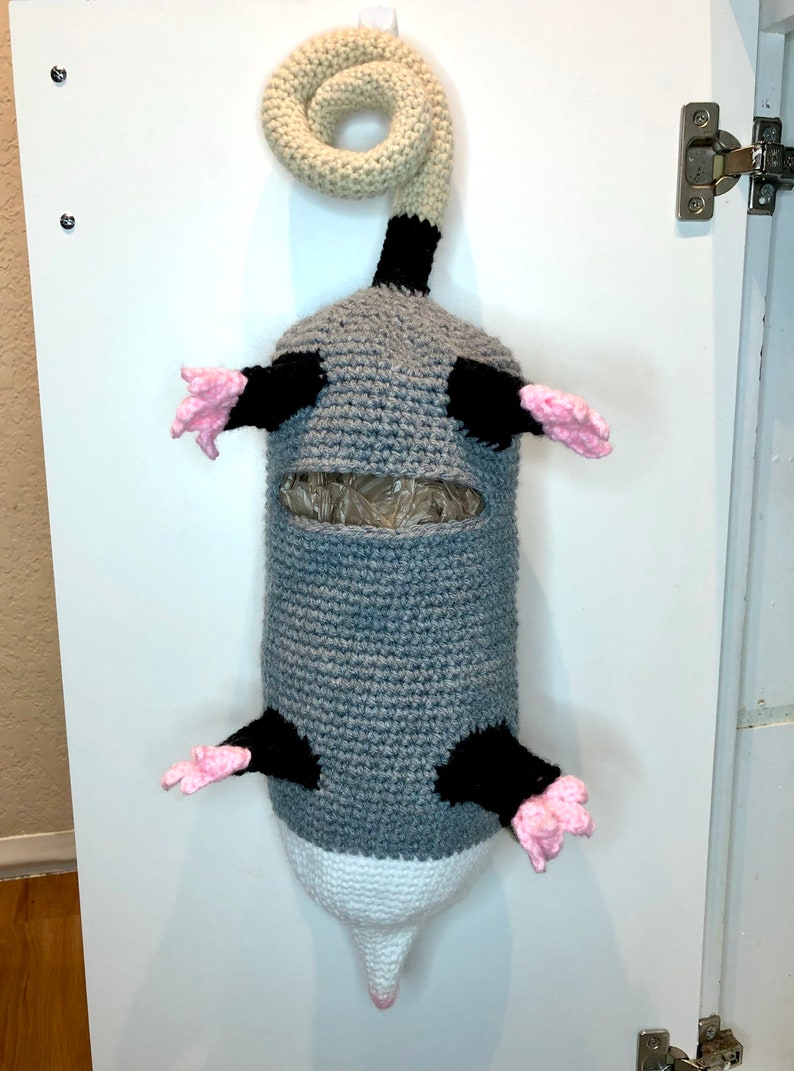 Crochet Opossum
Take a look at this crochet opossum! Isn't it the cutest but also funny idea?
Not only is it cute but it will help store all those plastic bags for you!
This may just be the only opossum I actually like! No hassle and definitely no drama, just cuteness. I can get on board with this!
I think this is exactly what everyone needs to add to their kitchen. It's the perfect touch!
Have Some Fun With It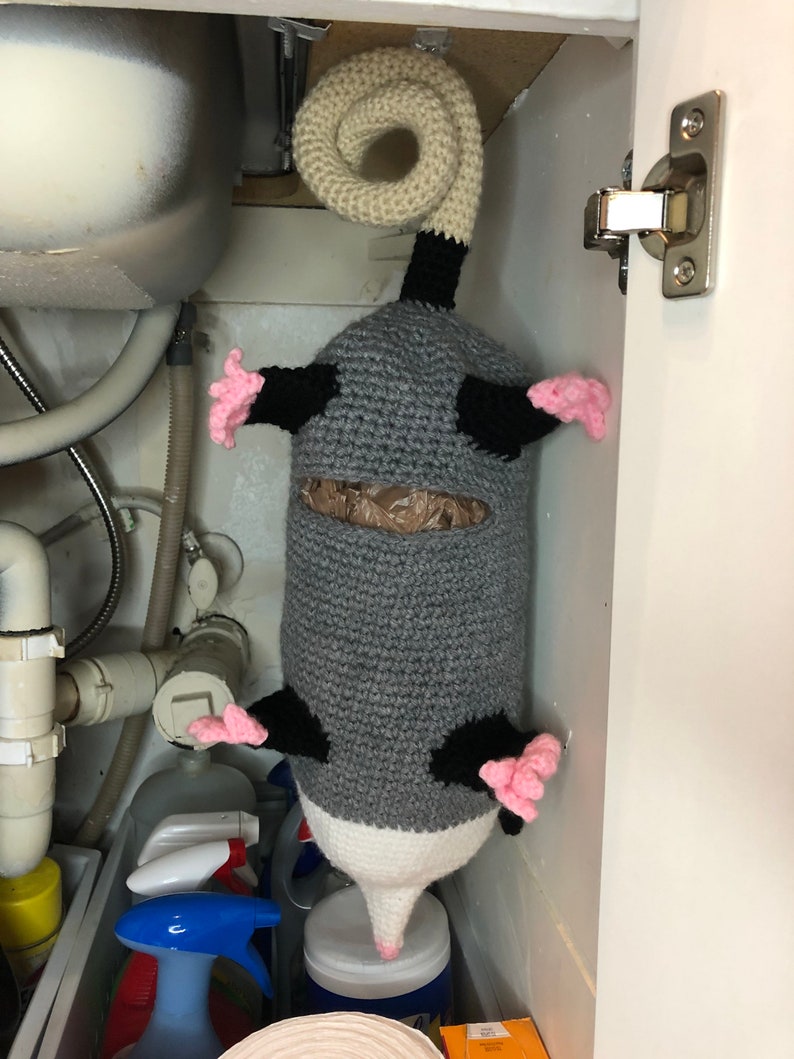 While it is cute, be sure to have some fun with it as well.
Hang it up under your sink and watch as family and friends try to throw something away. It will be hilarious! Make sure to video their reactions.
Maybe it's just me, but I am in love with this plastic bag holder.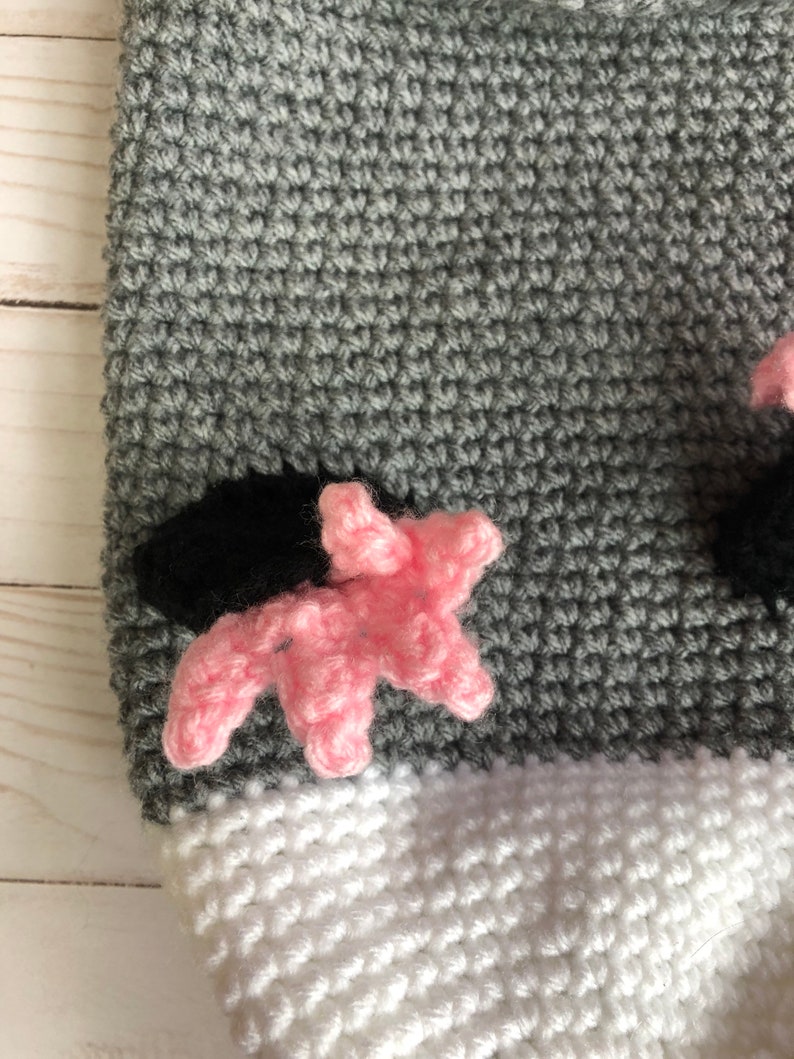 Look at all the details on this opossum. From the tail to its tiny hands, this is perfection.
Wherever you decide to put this opossum crochet bag, it will definitely leave an impression.
Wouldn't this make the perfect for someone you know?
Order one for yourself and maybe even grab a couple for friends!
Where to Order
You can find these adorably funny crochet opossum plastic bag holders on Etsy HERE.
HappilyHookedGoods is the creator of these amazing plastic bag holders.
Who is going to grab one for themself or their friends? I know I want to!