Now that it is officially summertime, your kids want to be outside all day long. While it is a good thing, they may get easily sunburnt, which is never fun for anyone. Get them this cover to transform your trampoline into a clubhouse for them to have fun while being outside but not get sunburnt! Also a fun backyard camping idea!
What kid doesn't love a good playhouse to explore and pretend all day long, especially if it is outside? Every kid would love their own playhouse! Having one on top of the trampoline is even better and way more fun!
This trampoline clubhouse cover is fully enclosed so it will protect your child from the sun and all the bugs. The top is built to help the water from rain to drain down the sides instead of getting stuck on top.
It also works as a tent cover for your trampoline as well. So, if your kids want to sleep out in their clubhouse, it is fully protected and has tons of room to fit them all.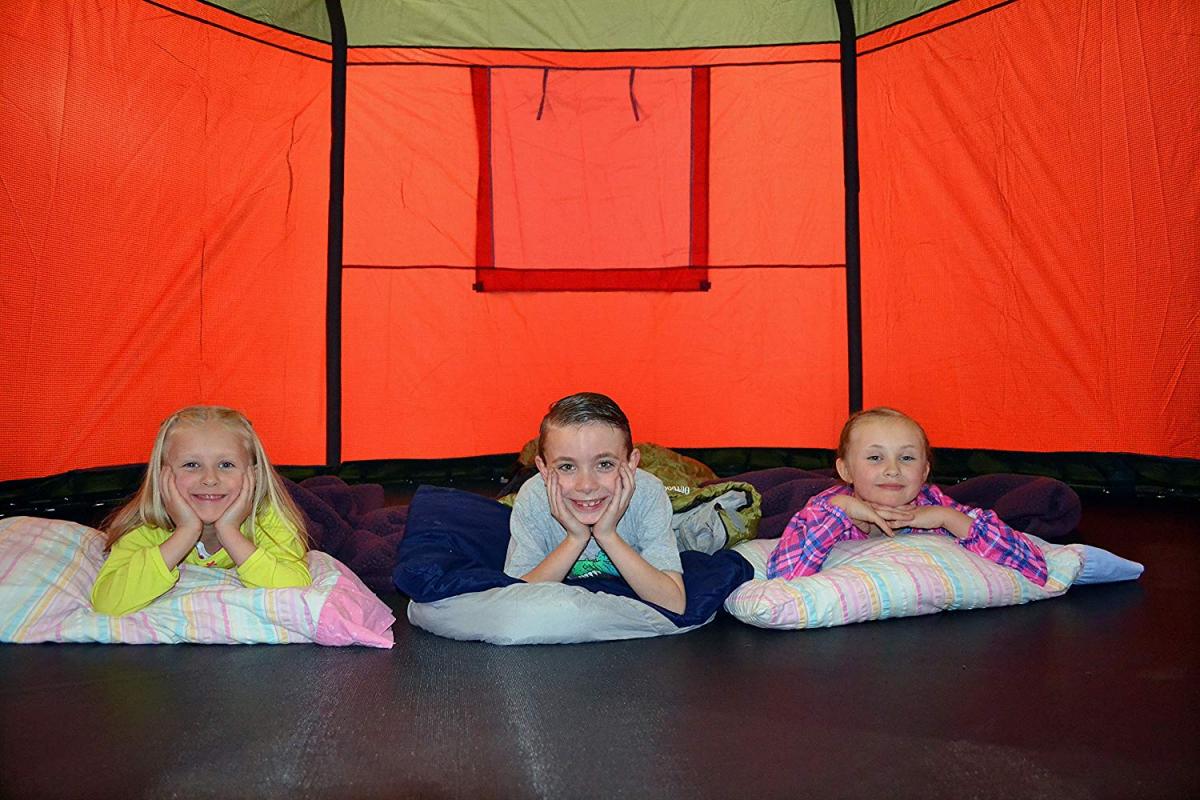 More Features
This clubhouse cover fits most trampolines, as it has options for 7, 12, 14, or 15-foot trampolines. It has 6-foot enclosure poles and will be fully enclosed with the screens on the clubhouse.
It comes with 3 screen windows so your children can still see outside all the while playing inside their clubhouse. These windows also come with covers that can be rolled up or down to open and close.
The front door also has a full zipper to enclose but can be tied open as well if your child wants a nice breeze.
These trampoline clubhouse covers are super easy to install as it is a one-piece assembly design. Simply drop it onto your trampoline and tie alongside the edges.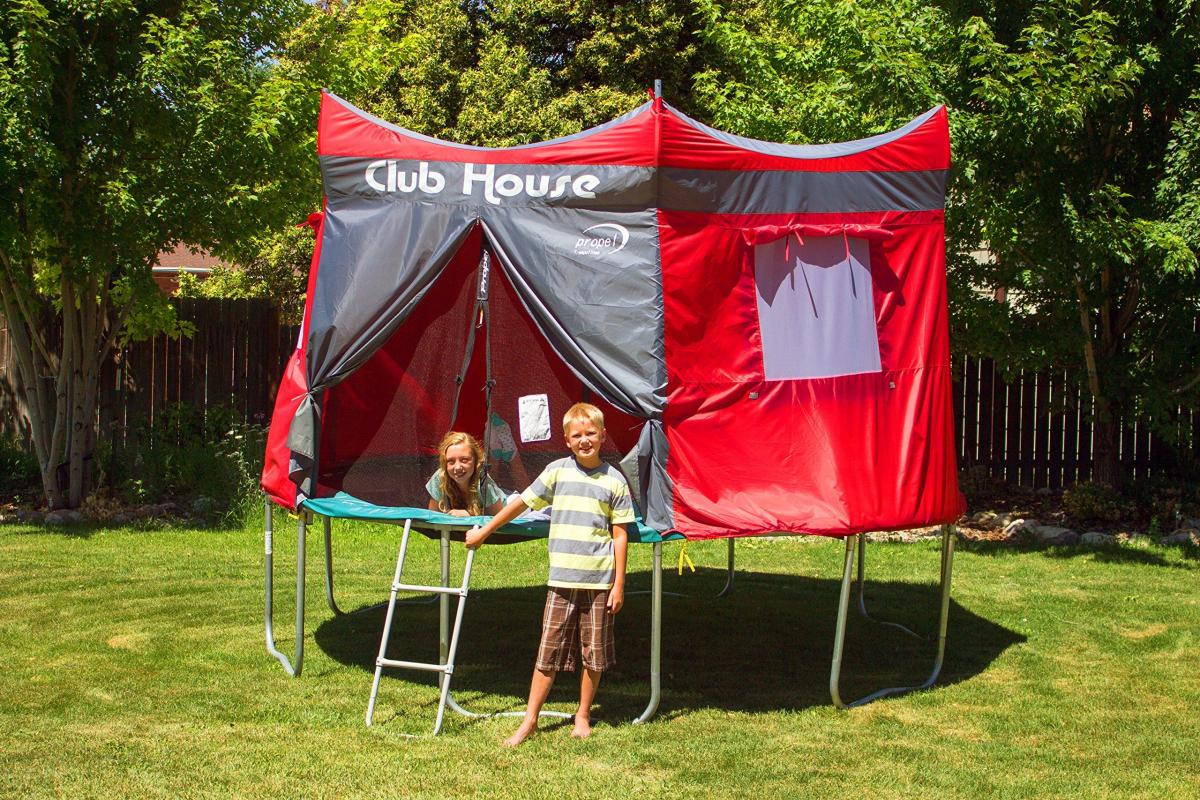 Where to Order
You can find these super cool clubhouse trampoline covers on Amazon!
They come to be around $75 to $100 depending on what size you need for your trampoline.
Get one of these covers and watch as your kids play all day long outside instead of on their electronic devices.