Beach-themed home decor has been around for a very long time. It is such an easy theme to find anywhere and makes your home such a peaceful and relaxing home. Now, you can create this adorable crochet turtle blanket to complete your decorations!
Sea Turtle Blankets
This is not like any other blanket you have ever seen or had before. This one has little sea turtles that are on the beach, making their way into the water.
It is the perfect crochet blanket for a newborn baby, toddler, or even just a throw for your couch. It is so versatile and such a cute piece to add to your beach theme.
Make Your Own
Here is what you will need for most patterns:
Yarn:
-Antique Teal
-Peacock
-Turquoise
-Glacier
-White
-Light Taupe
Size J Hook
Size H Hook
The instructions are made free on her website with exactly what color to use for what line. Her instructions are to make the 53×66 inches version of the blanket. However, she stated it was very easy to adapt and make whatever size you want.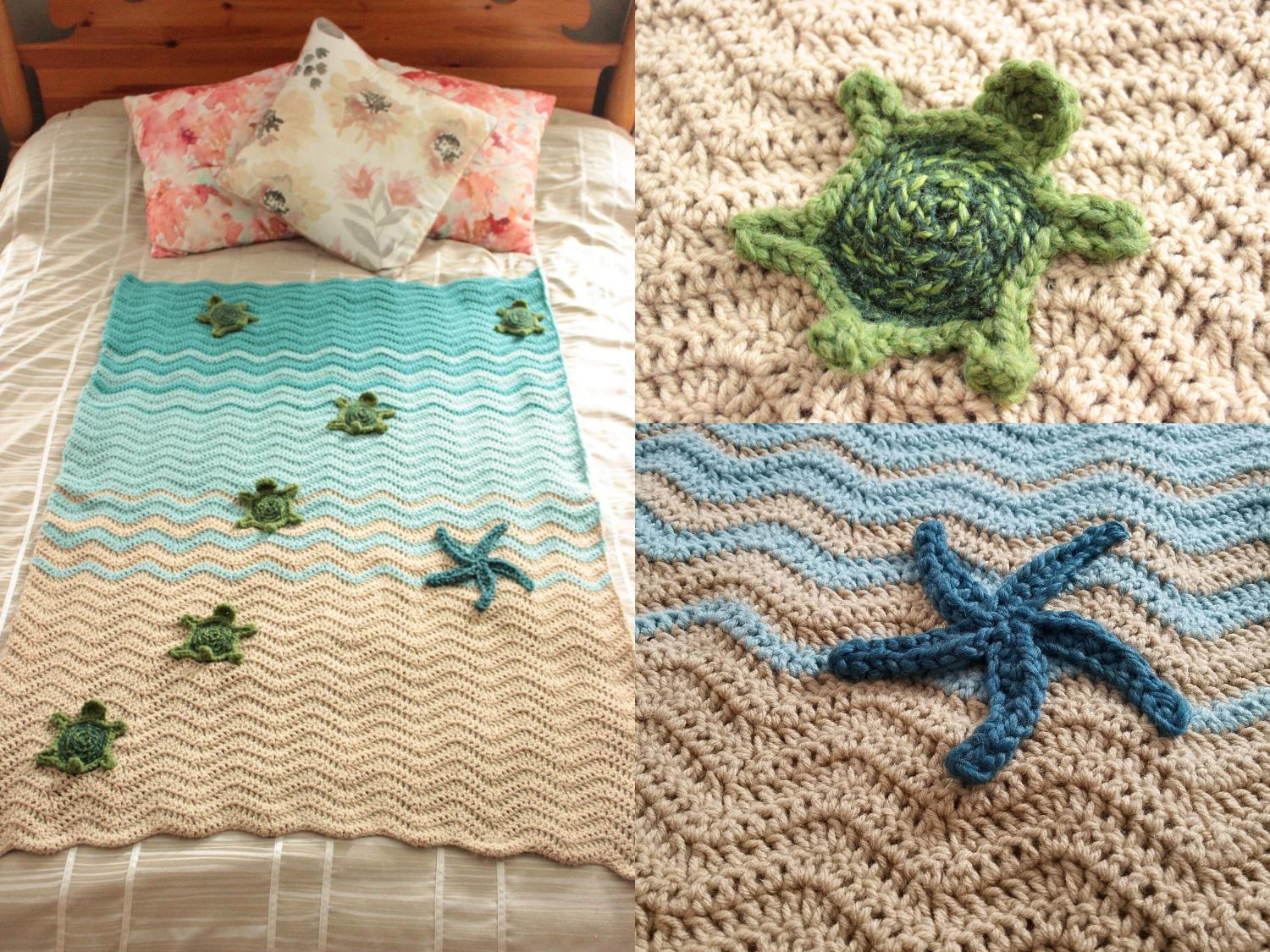 Order One
If you do not crochet, or simply do not have the time, you can always get one off of Etsy. On Etsy, there are a variety of designs to choose from, so you can find the perfect one to fit into your beach themed home.
If you prefer the one created by MadeByMandy, you can order their pre-made version off of Etsy as well. You can choose from a couple of different sizes as well.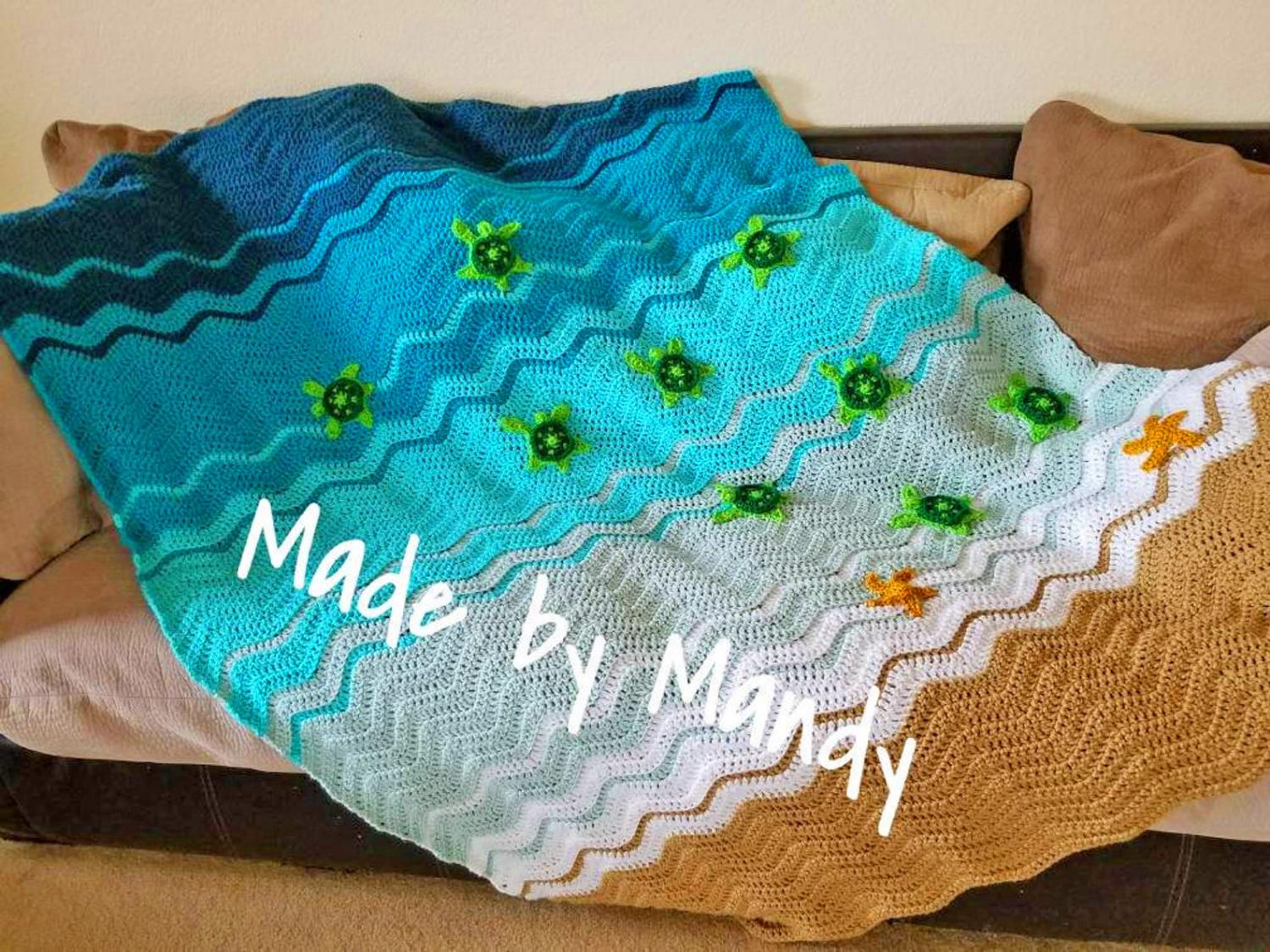 courtesy of Made By Mandy
Their crochet turtle blanket is around $25 dollars, whereas a much bigger blanket, 53×66 inches comes to be around $200.
If you want this for your newborn's nursery, or just a new throw for your beach-themed decor, these crochet sea turtle beach blankets are such a beautiful addition for any home!