Everyone loves Star Wars; however, there are some who are die-hard Star Wars fans. If you are one of them or know someone who is, you will want to get them some Star Wars inspired Adirondack chairs!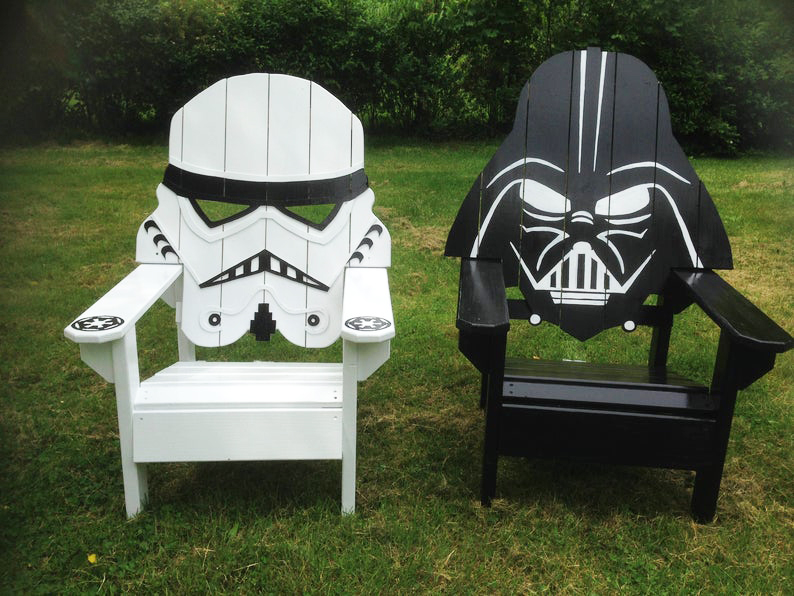 These Star Wars Adirondack chairs are completely hand-made and so adorable. These chairs are strong, durable, and sturdy. They can hold up to 500 pounds.
There are two Star Wars designs. You can choose between either a black or white design. The white design is a stormtrooper while the other is a Darth Vadar version.
The shop owner also sells chairs with other designs including a skull chair and a Steelers chair. The owner will customize anything you want. They take custom orders and will design anything for you.
Mike Robidoux
Mike Robidoux is the shop owner from Campbell, Ohio. Here is what he has to say about his Etsy shop: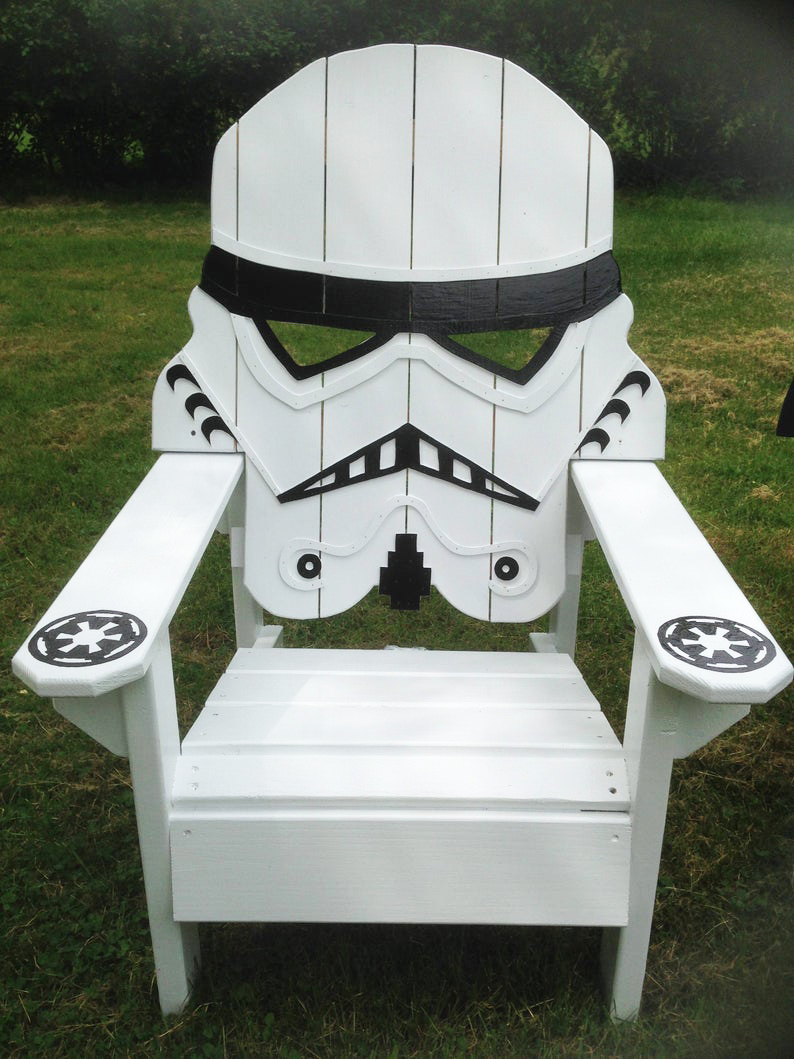 "We are a full-service carpentry shop with a twist towards the unusual; if there is something different that you need or want, you have come to the right place. We enjoy creating one-of-a-kind pieces to complete a room or an area, that you may have a hand in designing, or just browse through what we have already created for you."
How to Order
These chairs have different shipping than normal. Because it would cost around $500 to ship these big chairs right to your front door, they have found a cheaper, better option.
These chairs will take 1-2 weeks to ship out to you; however, they will not arrive at your doorstep. They will ship out to the nearest bus station to you. You will then have to go and pick them up. It is the best cost-effective way to mail these chairs at the time.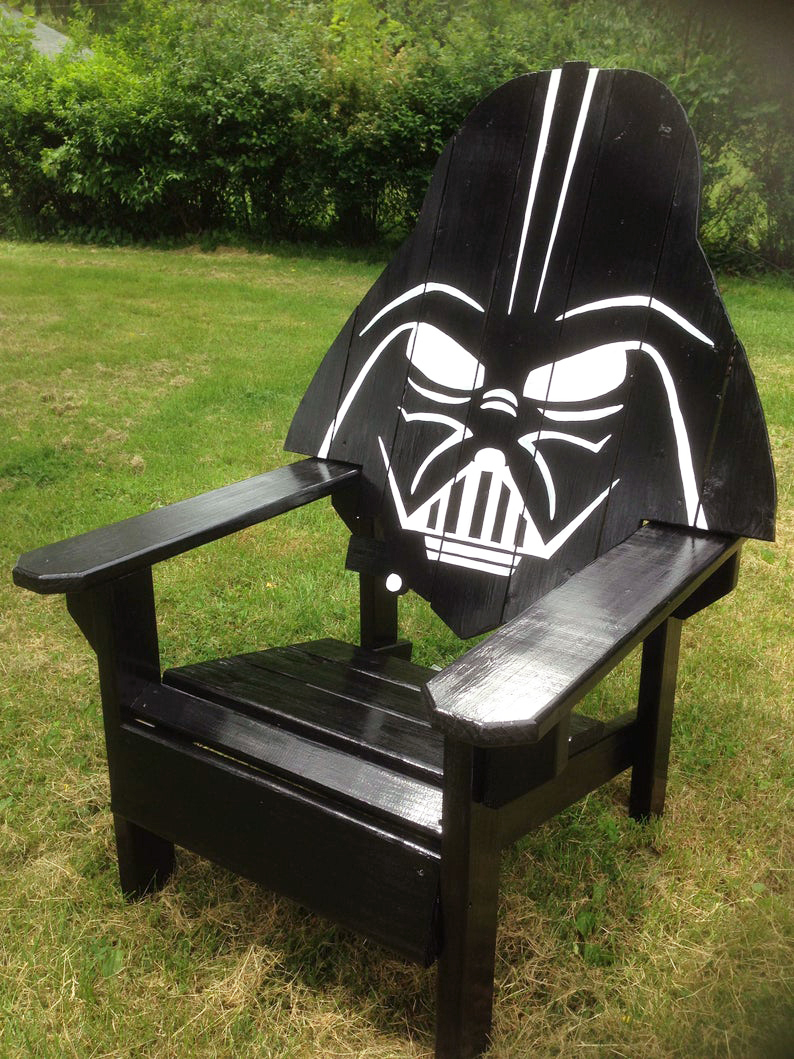 However, they all local pickup if you are close by, so you can save more money. You can also choose your own shipping method if you prefer to have it shipped to your home. Mike Robidoux is very flexible and will cater to your needs!
You can find these Star Wars Chairs along with more on his Etsy shop HERE.
Do you want both of the Star Wars-inspired Adirondack chairs? I know I do! They will make the perfect addition to any patio!