Now that summer is officially upon us, let the camping begin! I cannot wait to be out in nature, exploring the beauty around me, and of course, let's not forget sitting around a campfire, eating a nice s'mores. Check out this campfire fishing pole that lets you roast marshmallows like you are fishing!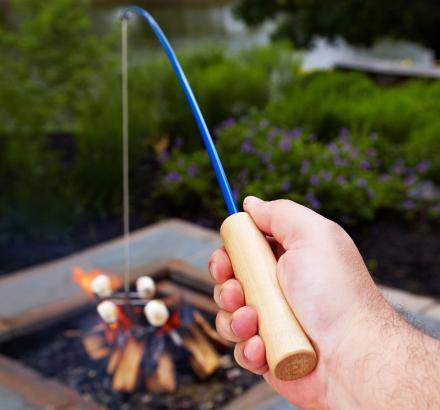 This is such a cute idea! Your kids will have so much more fun roasting marshmallows with this fishing pole. Even adults love this new way to roast marshmallows especially when they've been fishing all day long.
It is the perfect gift for any fisherman, hunter, camper, or anyone who loves the outdoors in general. I'm sure your younger kids would even love to receive this as a present, especially if camping is their favorite time of the year!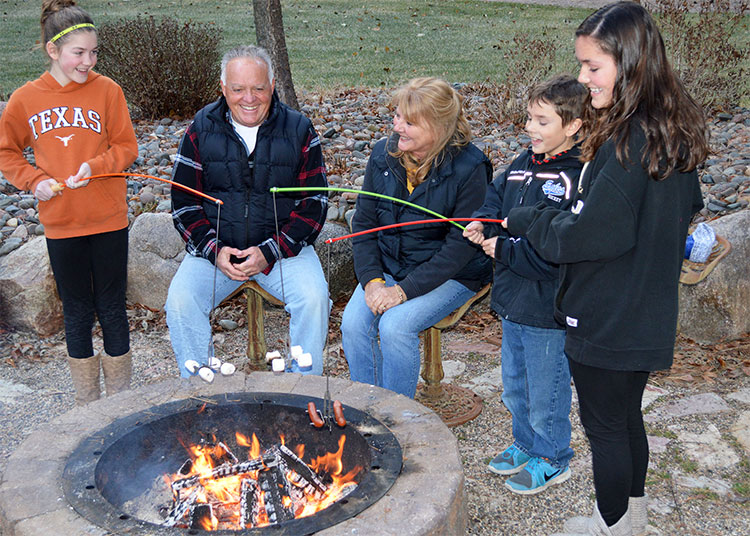 Features
This pole has a place to hold 4 marshmallows or 2 hot dogs. When you are ready to cook your food on the other side, simply flip your wrist and it will automatically turn over and cook for you.
The handle is wooden, so it will be protected from the heat of the fire. The line is stainless steel as well as the fish hooks for the food. It even has a stainless steel fish on the end as well, to make it more real.
There are four colors to choose from, so everyone in the family can claim their own. Choose from blue, green, orange, or red. The pole is 34.5 inches long, and the line is 21 inches long. That is plenty big enough so you can roast your food, but not get overheated by the fire.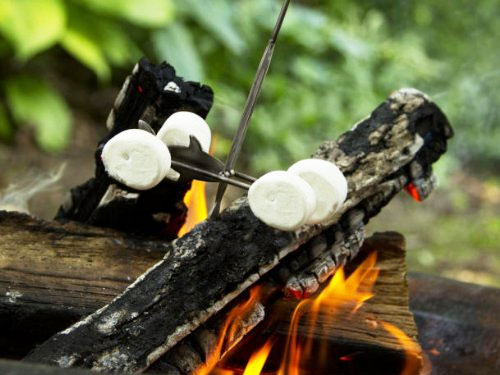 Where to Order
You can find this campfire fishing pole for roasting marshmallows and hot dogs on Amazon HERE!
Spice up your camping this summer and get these super cute and fun marshmallow fishing poles!