Summer is finally here and we are ready to enjoy the nice blue skies and summer heat. For those beach days or even for your pool, you'll want to get this coffin pool float to get the most out of your summer fun!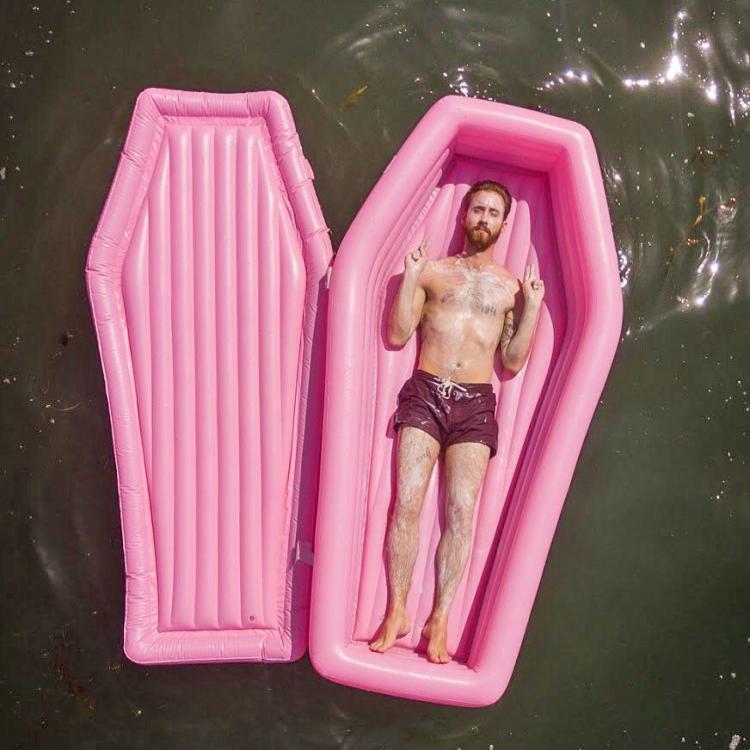 We all have our weird sides, and this coffin pool float is no exception. But, no judgment here, this is actually a really nice invention! A definite pool must-have item for sure.
It allows you to enjoy the sensation of floating around the pool, but you can cover yourself so you don't get sunburnt! Or, play a fun game of Marco Polo inside this float with your kids!
With this float, you can conquer some fears you may have, like being buried alive, or drowning!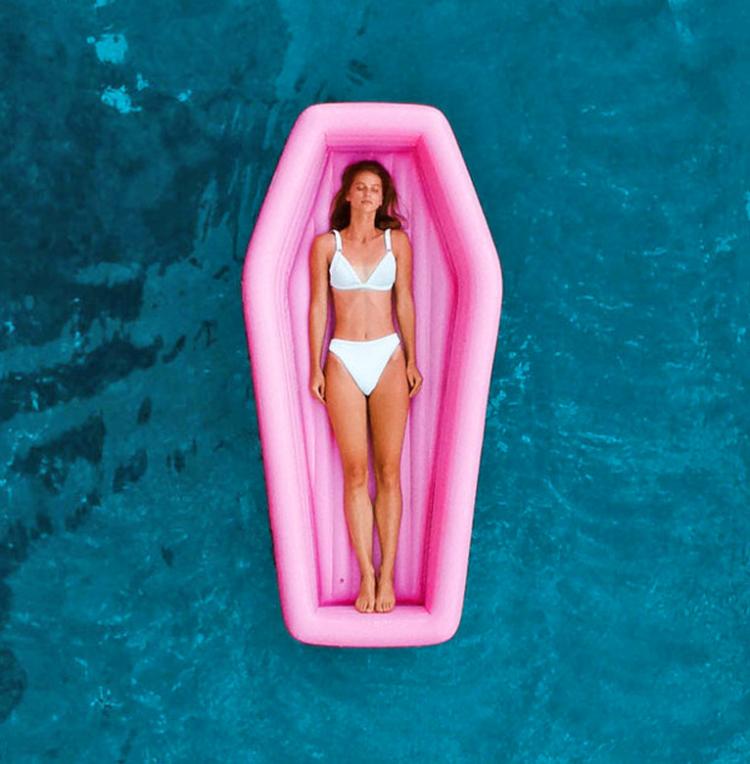 Features
This pool float is actually incredibly roomy inside. You will have no problem fitting inside and you won't feel claustrophobic either.
It is so easy to use. Simply fill it up with air and you are good to go. It is also super easy to get inside, just put one leg in and swing the other. You will have no problem enjoying your pool all day long with this floaty.
It also has the beadboard design on the coffin, so you truly can experience a real-life coffin with this pool float. You can take it anywhere, the lake, pool, beach, wherever your heart desires!
You can choose to have the top on or leave it off, it is up to you. The top and bottom are not attached so you can change up how you want it with ease.
These pool floats come in either pink or black.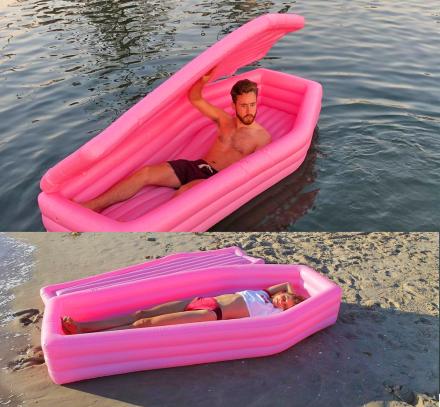 Where to Order
You can find this coffin pool float on PomPomFloats.com.
They come to be around $75.00 each.
These pool floats are such a great idea and perfect for this summer's hot days coming ahead.