Do you ever love your plants so much you want to hold them tight? Instead of ruining your plant by holding it, you can always get these super cute succulent pillows to cuddle anytime you want!
Succulent Pillows
Everyone loves succulents nowadays; it is a huge part of most people's home decors. They are very easy to take care of and add lots of green and light to your house.
These succulent pillows are exactly the same way. They add a pop of green into your room and make your home decor feel complete.
These pillows are around 15 inches wide and 8 inches tall. Then, they are stuffed with a super soft micro plush. They are the perfect size for your couch or chair.
Where to Find Them
You can get these pillows in either a light sage green or a warm olive green. It is such a hard decision though, so you might want to just grab both, one in each color!
These succulent pillows are a must-have item for anyone who loves succulents or just any plant lover in general!
You can find these pillows on Amazon HERE!
Another seller created another beautiful succulent pillow design. They are a flowering succulent with a beautiful flower on top. They are round and made out of Minky dot fabric.
This pillow comes to be around 12 inches round and 9 inches tall. It looks more like a cactus succulent than a traditional one, but is still so cute!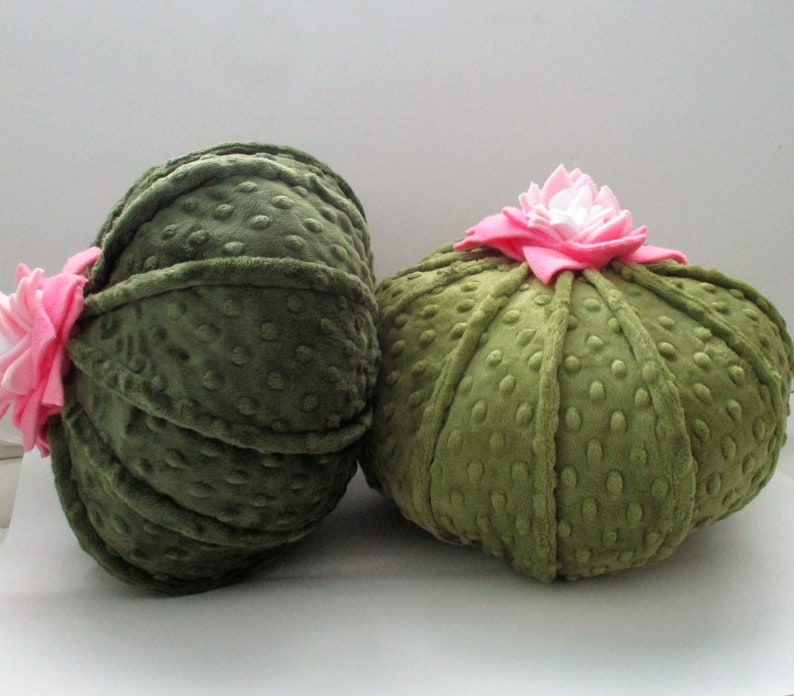 If you prefer this succulent, you can find it on Etsy HERE!
Succulent pillows are so adorable and comfy at the same time! They will complete any home decor and are the perfect addition to any plant lovers' home. Now you will be able to cuddle up with your succulent pillows and keep your plants healthy and strong.