Now that summertime is here, all I want to do is relax in the sun and feel the warmth from outside. I love hearing the laughter from my children as they splash and play in our pool all day long. With this dreamy hanging poolside leisure bed, I can relax to my heart's contempt while my children play outside; it's a win-win!
This poolside bed is called the Leisure Season Swing Bed With Canopy. It is a hanging lounge bed that allows you to swing and relax alongside the pool. It comes with a canopy so that you don't get sunburned while enjoying your time outside.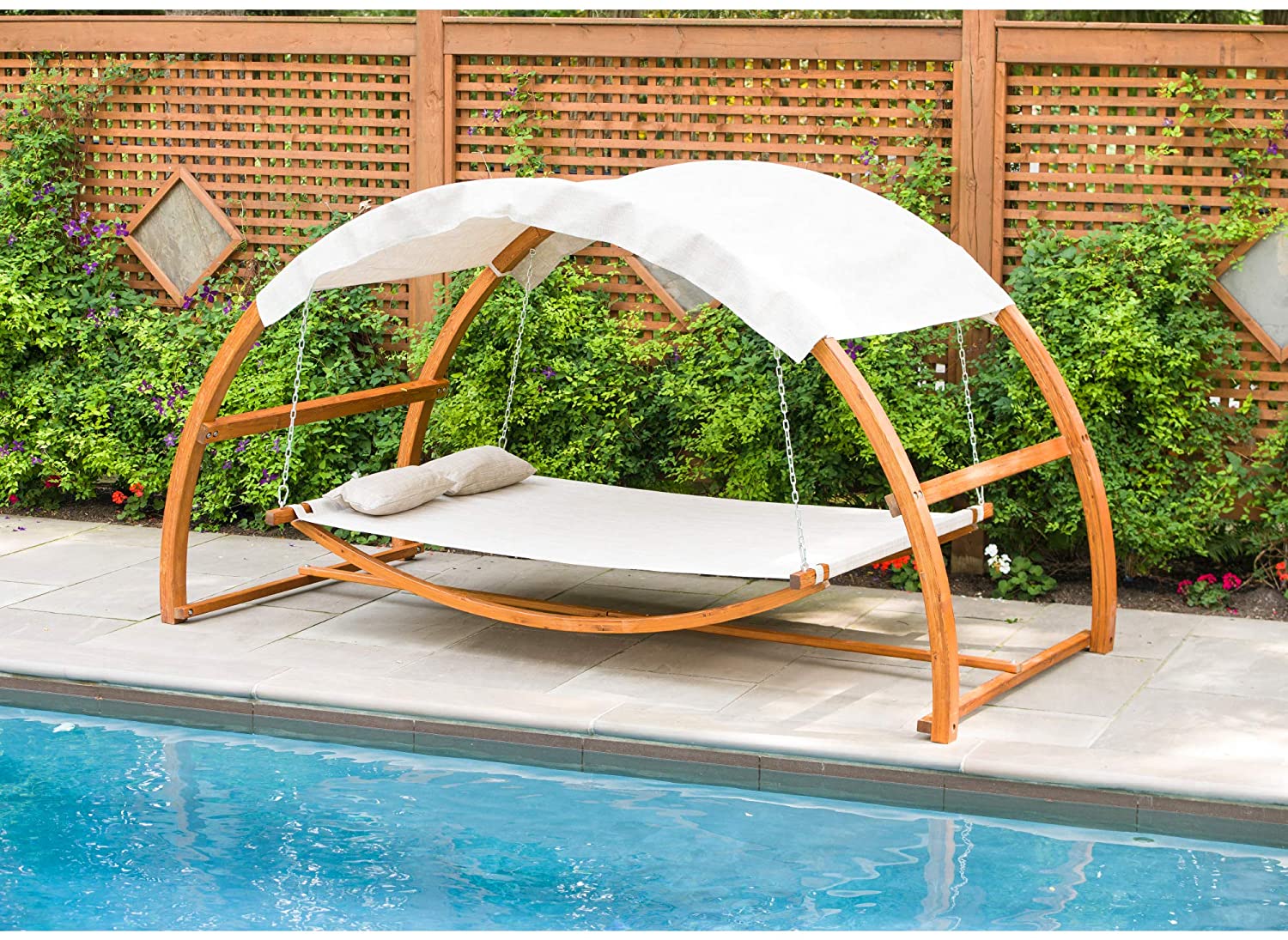 If you live in a place that doesn't have a ton of mosquitos or other bugs, this is the perfect bed to sleep in all throughout the night as well! You can enjoy the nice cool breeze and sleep under the stars.
The Features
This outdoor hammock bed has a sturdy wooden curved base. The bed is held up by chains that attach to the wood. The chains are adjustable so you can find the perfect height for your needs. The canopy is draped over the top of the wooden base to give you plenty of shade.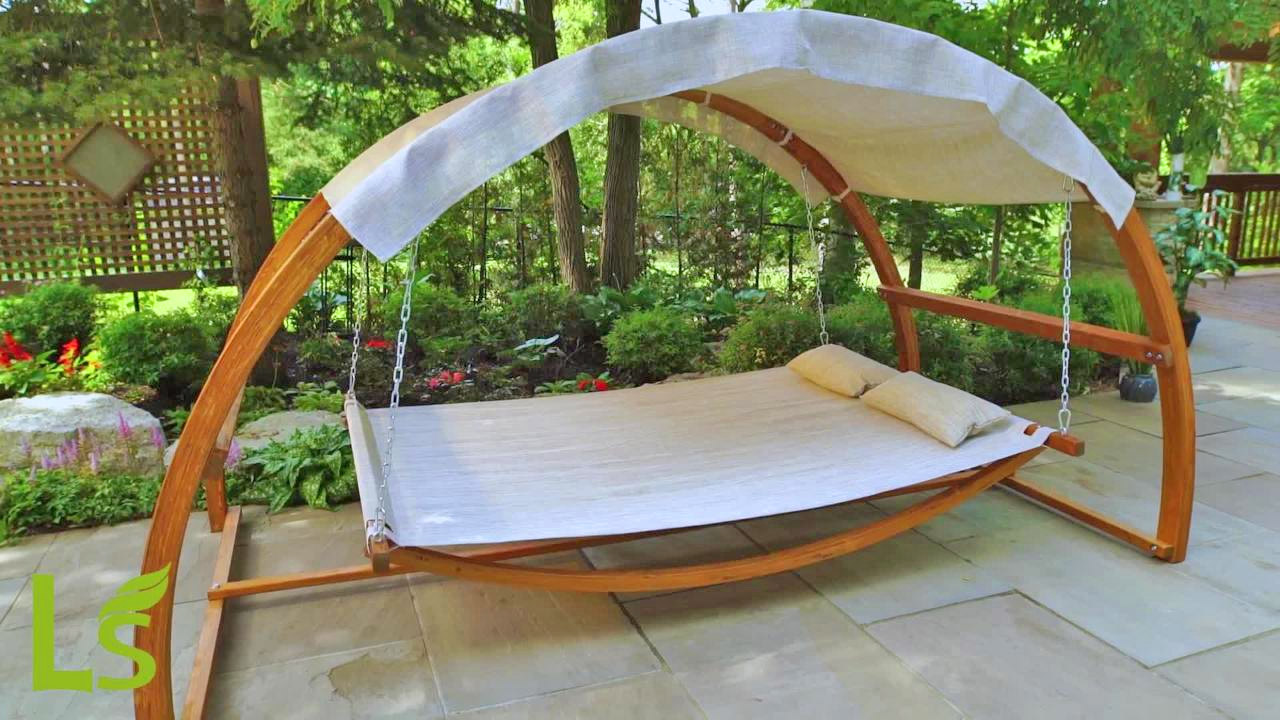 This bed can be placed on the patio, by the poolside, the grass, anywhere your heart wants! It is the perfect outdoor bed for any house or occasion. The wood is resistant to moisture and decay, and the canopy is fade resistant as well.
This swing will comfortably fit two adults, making this bed even more perfect for any family! It measures out to be around 10.5 feet long, 5.75 feet wide, and 5.25 feet wide. It weighs around 159 pounds in total.
This same company also m makes a bed that is similar to this one, but it does not swing and the canopy is a little different.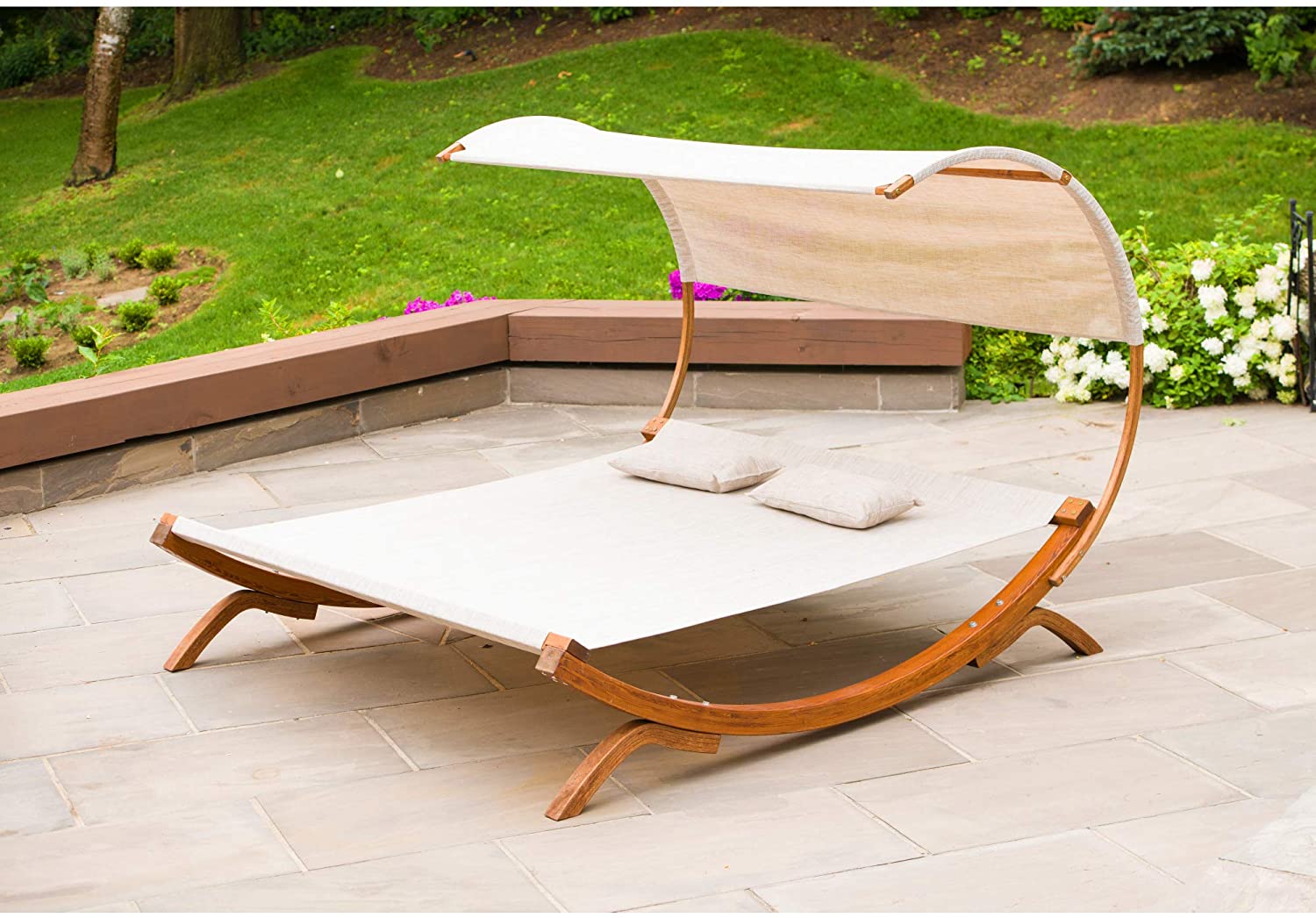 You can find the hanging poolside leisure bed with a canopy on Amazon! If you prefer one that doesn't swing, then they have that option on Amazon as well.
These will be the perfect addition to your outdoor lifestyle this summer! You will be able to enjoy being outside all the while relaxing and living your best life.
Get your Outdoor Hammock Bed on Amazon HERE!