I'm sure some of you absolutely love spiders. Even if you don't these would make the best Halloween decorations for sure! Learn how to crochet your own giant spider today with this super easy pattern.
Crochet Spider
Just take a look at this picture to give you an idea of how big this spider really is! Look how it fits on the whole back of this kid! The tarantula is 27 inches from leg to leg (when flat) and 13 inches from back to front.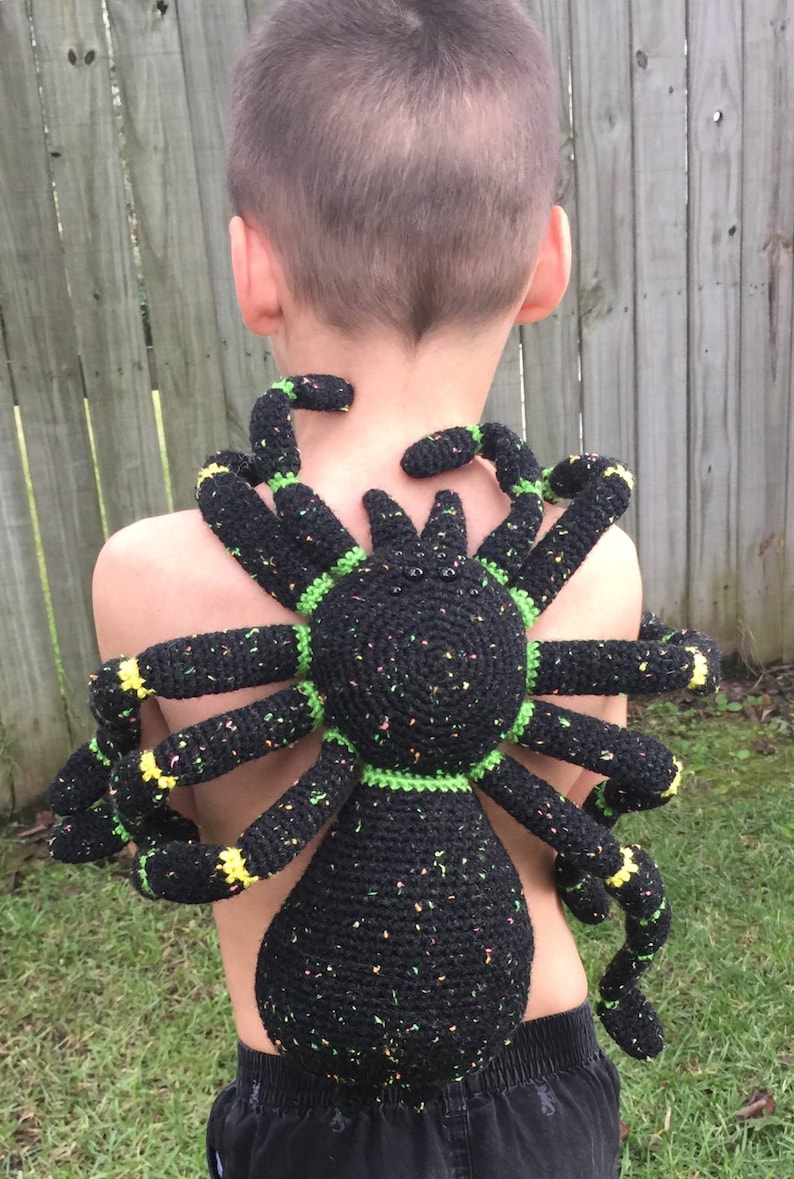 Can you imagine how much fun your child will have with one of these?
The pattern is in US English terms. While the seller says you will need to be an intermediate crocheter, lots of the reviews mention that they were beginners. If you love it so much, I think it is worth a shot to create!
You will need the following to make your own giant spider:
You can always use other materials, but it might alter and change the finished result.
This seller has 6,441 sales with amazing 5-star reviews. Here are a few of the reviews for this spider pattern:
Kitty: "My son loves his new spider. The pattern was really easy to follow and I am fairly new to crocheting."
Lacuna: "I ADORE my tarantula! Thank you so much for the awesome pattern! I worked on it over 8 days, and I used triple strand 14g wire, which was already coated, and it made everything even easier. My favorite make so far."
Debi: "I can't wait to get started on this pattern. I've read thru it as instructed before beginning and it is straightforward and seems easy to understand – explaining areas that might need more detail. Thanks!"
Where to Buy:
It is a PDF pattern, as soon as you pay, you will receive your downloadable file to get started.
Whether you make these for Halloween or just for fun, these giant spiders are perfect! Who is going to make some?