Grab this Crochet Turtles pattern to learn how to make the cutest mini turtles to add to your crocheting collection!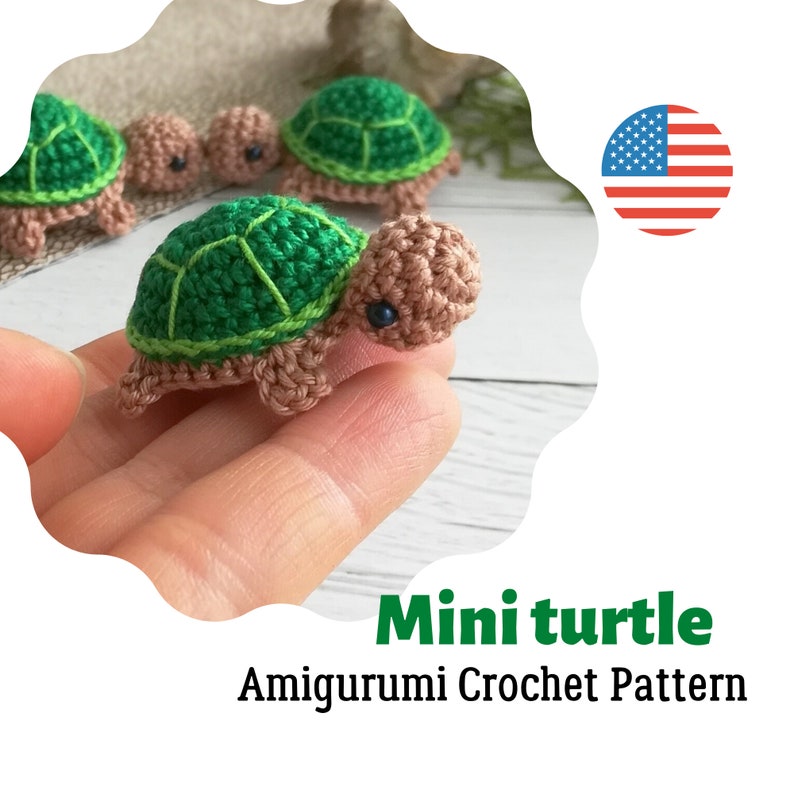 Crochet Turtles
These miniature turtles are just so adorable. They almost make me want to learn how to crochet just so I can make some! These would be perfect for a turtle lover or for kids too!
You will get a PDF download for the pattern, not a physical copy. The pattern is written in US English and is very detailed. It also comes with plenty of pictures at each step to help guide you along.
As soon as you pay, you will get the download for your pattern, so you can start working on it immediately!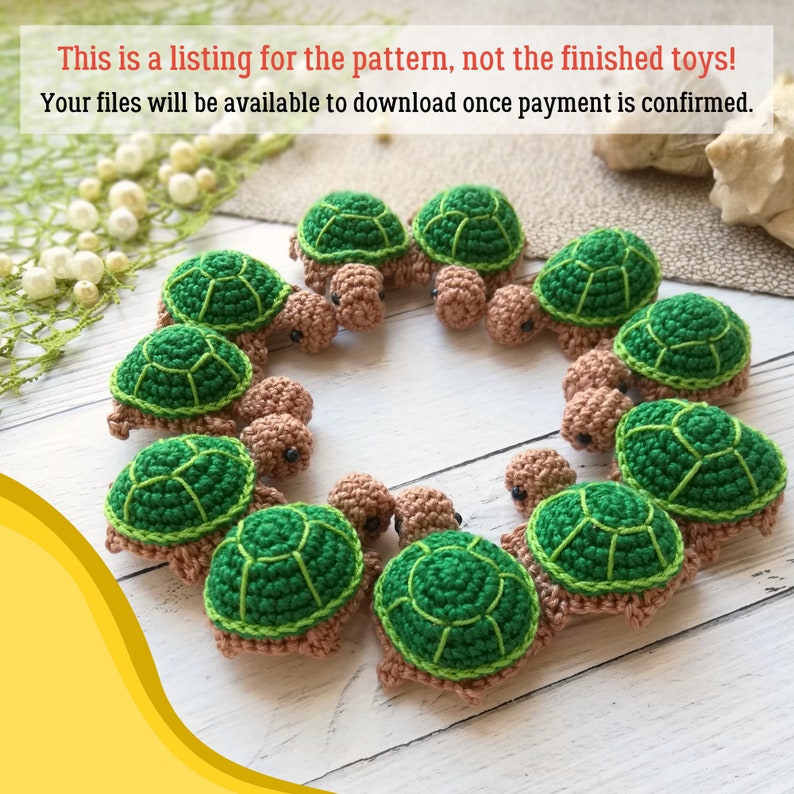 images via Crochet Toys for Kids
What you need:
To make these turtles you will need the following:
The final product will be roughly 5cm, perfect for a mini turtle! You can use other colors and yarn depending on what you want.
This Etsy Seller has 5-star reviews and has sold 616 items! This is a true gem! Here are just a few of the amazing reviews for the turtle pattern:
Joan: "I made some of these little turtles for our great-granddaughter's 5th birthday. The pattern was easy to follow and I loved how they turned out. Such a cute little critter!"
Sarah: "This is a clever little pattern! It works up quickly and requires minimal sewing. I made three mini turtle keychains with this pattern and they turned out so well!"
Kristy: "Easy to follow pattern. I made one in less than an hour and a half with frequent breaks due to my carpal tunnel pain. Really cute! Would definitely recommend!"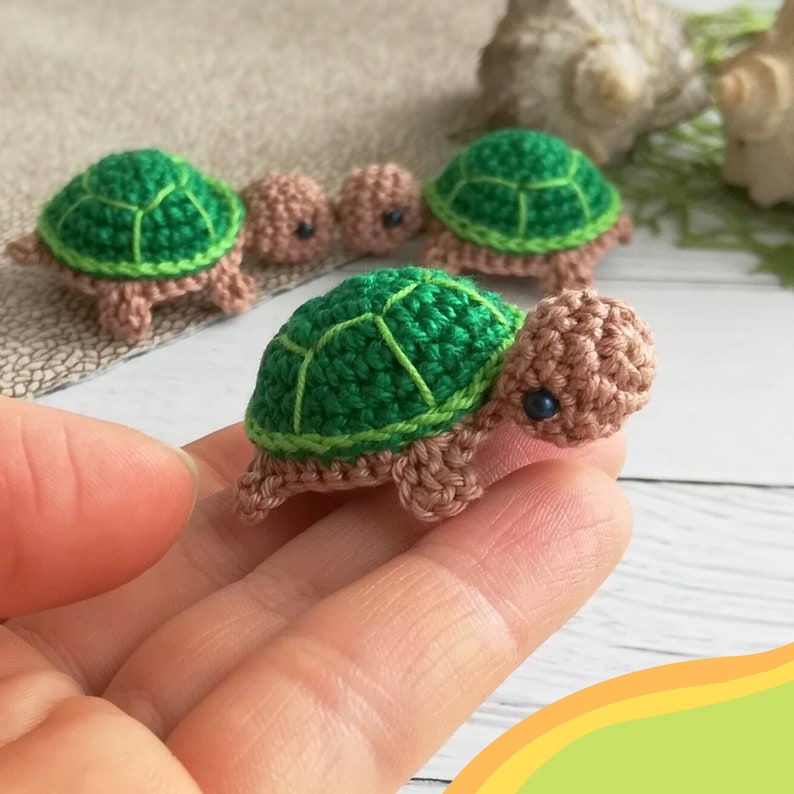 Crochet Turtles Pattern
CrochetToysForKids is the Etsy Seller for this product. It is only $3.50!
Who needs to grab this tiny turtle pattern to make it immediately? I know I want to!