While you may not enjoy these pool floats as much, your children will go crazy over them. These pool floats have built-in squirt guns that would be the perfect gift to enjoy all summer long!
These pool floats are called the Swimline Battleboards Squirter Set. There are two main options for these floats.
You can get one where your child lays down on it and paddles with their feet. Or, you can find one where two children will fit on the float back to back and stand up in the water while squirting their guns.
Both options have two guns per child, so they can effectively splash everyone in the pool! Each float has a splash screen that your child can use to protect themselves and duck from oncoming water.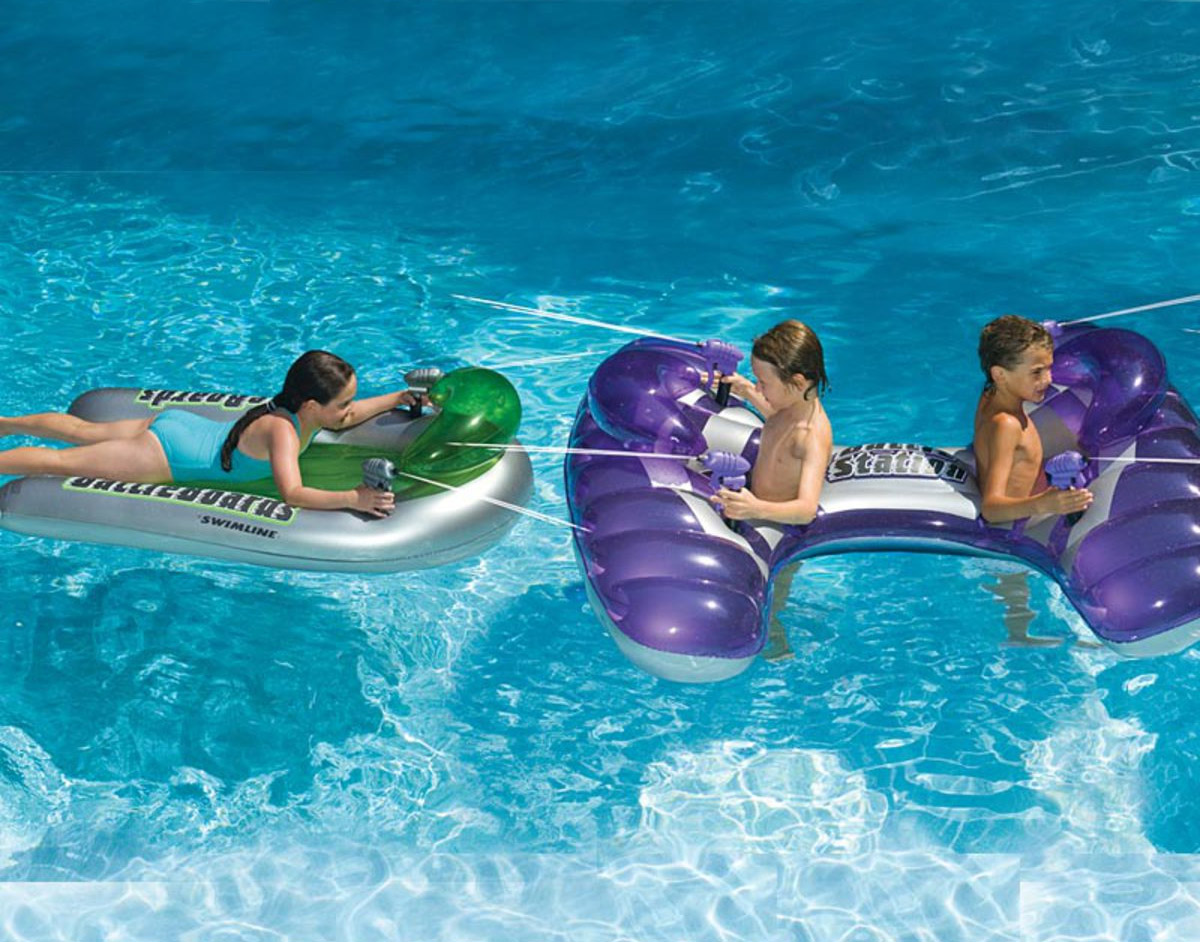 These floats can also be used as simple floats with the splash guard as a pillow when they just want to lounge around the pool. When it comes time to a battle, they are already prepared and ready to go! No need to change floats in and out of the pool.
Each of the guns is on both sides of the float so the triggers are easily accessible whenever a fight breaks out. They are both in a position to help your child remain comfortable during the squirt gunfight.
What is so awesome is that the squirt guns will naturally take water from the bottom of the float, so you never have to stop and reload your gun! You can spray as much water as you want without taking a break. That way, you never have to refill your gun or replace batteries, it is the best pool float around!
Where to Order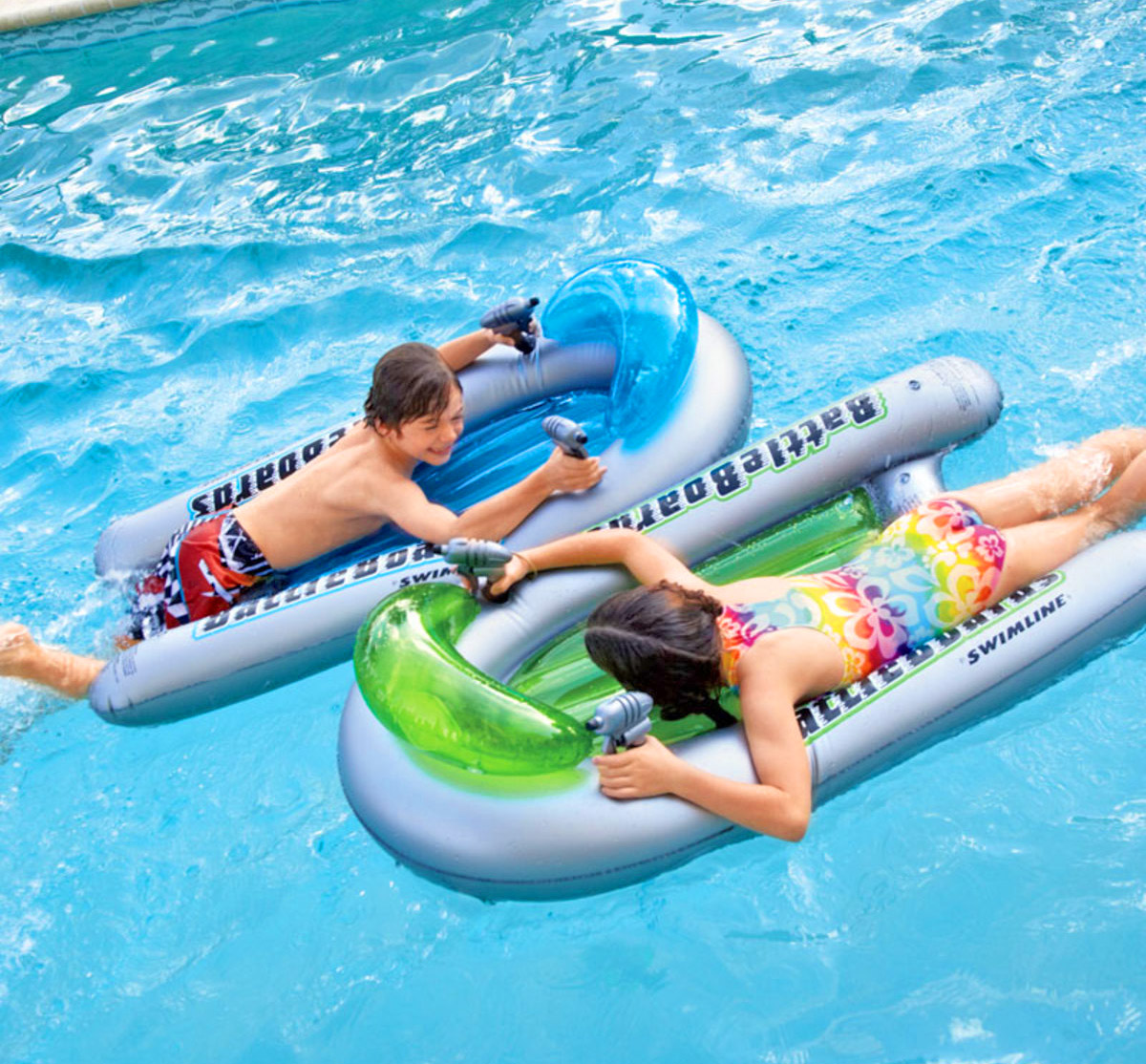 There are three ways you can get these squirt gun pool floats. They come in sets of 2 boards, 4 boards, or 2 boards with the battle station (2 kids on one float), depending on how many children you will need them for.
These are such a fun idea to help your kids enjoy their summer while still staying home and keeping social distancing in play. They would be perfect for a summer pool party!